we were called by superior

(HEPA)

for a meeting on the

h1n1 case

..
the student's result is

positive h1n1

!!
so,the HEPA had decided to

prohibit

us from going home..
this was totally differ from what we had discuss in the hall earlier..
last time,they say we shld go home..
but the HEPA did give explanation why they make that decision..
they want to take responsibility on the students..
means,if we stay in college,they can keep an eye on students..
if they allow us to back home,the responsibility will goes to our parents,
(our parents will hv to take care of their health too)
add~we are the case (we may hv the virus)..
if we go home,our family might get it too..
but if we stay,the virus stay in college..
and i totally agree with that decision..
u will ask

why

,
my answer, becoz i love my family..
i dont want to burden my mom to take care of me,
and they'll worried more on my lil brother's health..
since he's sick
i do want to go home but,
if my brother's health will be affected,i'll prefer

stay

here..
add~no

money

wasted for the bus ticket..lol..
here some pics of our discussion session this evening...


discussion session on the air..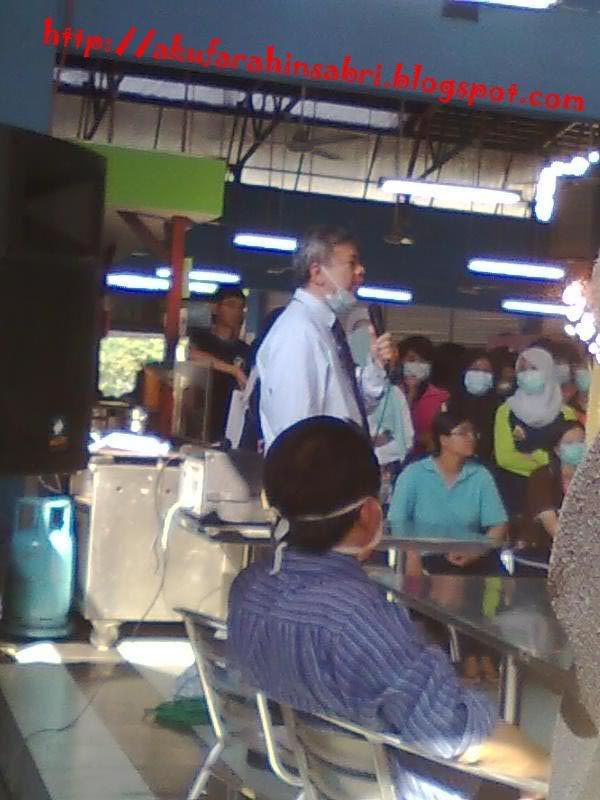 our

timbalan naib cancelor

came by himself to calm us down..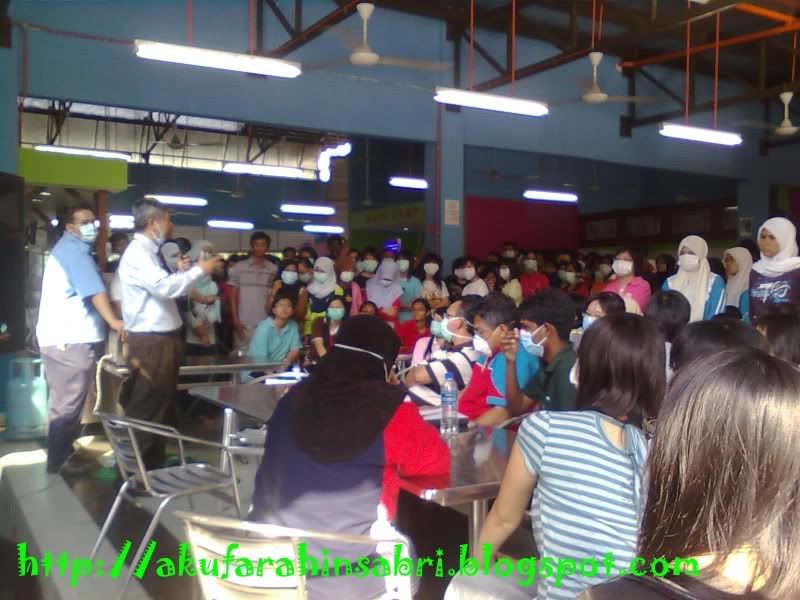 everyone is showing some concern..lol..
yah~~they are concern..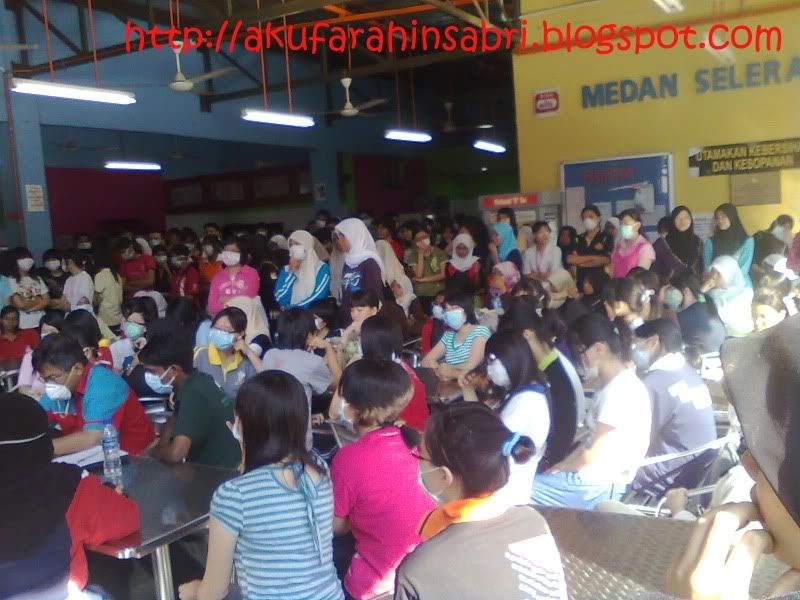 evryone is listening deeply on what he says..