[TRANS] 100616 Jejung, Yuchun, Yunho – Tohoshinki Takes Control Of Japan As Actors!



Embraced by a large number of passionate fans in both Korea and Japan, that is the highly popular group that paused all group activities in April, Tohoshinki. Recently, a new unit consisting of

Junsu, Jejung and Yuchun performed at Tokyo Dome and Osaka's Kyocera Dome,

with a total of 4 performancing attracting 200,000 people, showing their immense popularity. Moreover, local television, handphone sites, and DVDs are featuring the members as actors, and this is attracting a lot of attention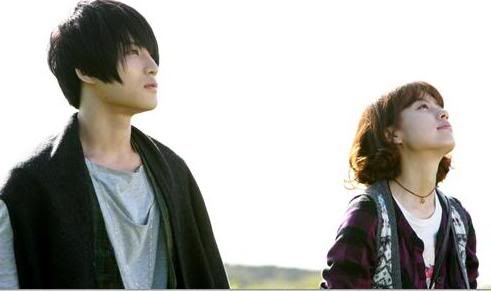 Jejung

is currently starring in the Fuji Television Drama "

Sunao Ni Narenakute

", which was written by Eriko Kitagawa. Coming to Japan from Korea with his sister, and being a struggling salesman, he passionately plays the role of "Doctor" who desires to be with Ueno Juri's "Haru." He is gentle, and a little unreliable, "Doctor's" seemingly fruitless struggle is keeping fans at the edge of their seats. Prior to this drama, Jejung was also involved in the Japan-Korea collaboration project "Telecinema 7", which featured a Japanese scriptwriters' stories and Directors as well as actors from Korea. His movie, "

Heaven's Postman

" (Screened in May) was also written by Eriko Kitagawa, and this was his first starring role in a movie. We look forward to his active performance in both movies and dramas in the future!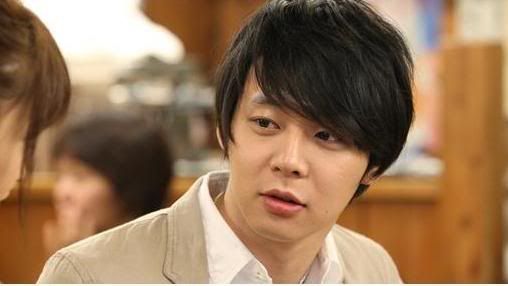 For

Yuchun

, he took on his first key role in the currently-airing BeeTv drama "

Beautiful Love ~Kimi ga Ireba~

" The story is about Yuchun's character Yonsu, who is the heir of a Korean Conglomerate, and Aya Oomasa's Hinata, who is a journalist who dreams of being a writer. Initially, they fail to get along, but they gradually learn to understand each other and a Cinderella-like love story unfolds. On 4 June, the airing of the first episode on BeeTV, download numbers reached a record high of 250,000 downloads. Prior to the drama release, the screening of "Making of~Beautiful Love~" was the clip with the highest views for 4 days running, which was a new record, showing its immense popularity. This overwhelming performance was different from his previous charm exhibited as a singer, and Yuchun's natural acting has been a hot topic. Incidentally, the drama's theme song "Kimi Ga Ireba ~Beautiful You~" and interlude "Intoxication" was performed by his close friend Junsu. These 2 songs are recorded under the name XIAH junsu, in his solo debut single "XIAH", which sold over 200,000 copies.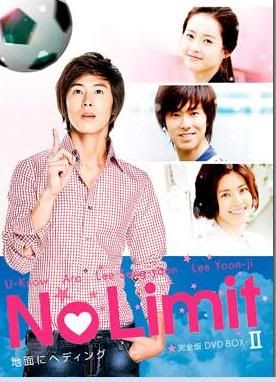 Also, a hot topic in both Japan and Korea last year,

Yunho

's debut drama "

No Limit ~Heading to the ground~

"has been released early! DVD Box set sales started on 16 June for Yunho's drama, in which he acted as a soccer player who aims to be the best in the world. Although talented, his team is plagued by problems and troublemakers and eventually breaks up. Amidst his desperate struggle, and this story unfolds to become a romantic comedy depicting how a youth struggles with both love and football.



Jejung, Yuchun & Yunho

, are 3 different people participating in different ways. They are working their way into establishing a firm position as actors in the Japanese entertainment industry. Although it is a pity not to be able to see the 5 of them on stage together, they have continued to charge forward into various media such as TV, movies, DVDs and handphone dramas.

"Sunao Ni Narenakute" airs on Fuji TV every Thursday at 22:00 JST
"Beautiful Love ~Kimi ga Ireba~" is released every Wednesday (Total of 12 episodes)
"No Limit~Heading to the Ground~" DVD box set is on sale from 16 June.

Source: [Cinemacafe.net] Translation
Credits: ssunsett@tohosomnia.net
Shared by: tohosomnia.net
: akufarahinsabri.blogspot.com



~~~~~~~~~~~~~~~~~~~~~~~~~~~~~~~~~~~



i'm currently downloading SNN in YT and watching it each episode..
*waiting in patience for all subbed series being uploaded*
[thnks to Angel@YT for subbing n uploading]

now,waiting for Angel@YT to sub other episodes of Yoochun's Beautiful Love..
*yay!*

HTTG-still in doubt to buy or just wait to take it from my cousin..o-o..